Although I have been teaching in kindergarten for most of my career, I have had plenty of readers reading at the Early Guided Reading levels throughout the years, so I am ready to conquer the typical 1st grader reading at D-I. According to Jan Richardson, the early levels are considered levels D through I, where readers
know their letters and sounds

have decent control of 20-30 sight word

build fluency

work on comprehension skills

progress in their phonetic principle repetoire

and strengthen decoding strategies.
Richardson's plan pages are great and so EASY to prepare and follow. You can click the picture above for a printable copy of it. Even if you have the book, I so prefer to print from the computer than a book, so I wanted to share this find. This sheet has plans for 2 days right on them and, of course, you would write a separate one for each group you are seeing.
Having these sheets in your Guided Reading binder copied and ready to go will make your life so much easier. Even though most of this routine is second nature to us as teachers, it still holds me accountable and ensures that I am not missing any key points with my students.
This is a view binder that I will organize all of my guided reading information in. When doing groups, I can just
grab this binder and know that any info I need will be right in it, including plans, student levels, etc. I got the editable design from Lyndsey at A Year of Many Firsts. She has lots of color combos FREE. Love me some chevron!
This is another great tool to have readily available, especially if teaching reading is somewhat new to you.



Here are my favorite (kid-friendly) prompts that I find students "get" that have become second nature to me to say when teaching reading. (and just F.Y.I. I don't just say these things during GR. It is ANY time we are reading...during calendar, math, a sign in the hall...the more you can get your students to see that all of this reading "stuff" goes together, the quicker they will advance). It gets to a point where you say these prompts so much, that you hear your kiddos saying them to each other! Anyway, here are my faves and Jan Richardson would say I was on the right track based on her suggestions...he he..




Helping Students Self Monitor:
"Does that make sense? Can we say it that way?"


Say this even when they are right, so that they don't just automatically say no...it really makes them think about what and how they are reading!




Helping Students Decode Unknown Words:
"Take a look at that picture and now get your mouth ready for that first sound!" Students are amazed (and me, too, still!) how often that word will just slither right out of their mouth when they've cross checked and get their mouth ready for the first sound.

"Is there a part of that word you know?" They can always find something and it may or may not be helpful, but is always a good strategy to try.

Helping Students With Fluency and Phrasing:
"Can you read it like you are talking?" Kids know how to talk, so use that as an example of how they should be reading. And, of course, MODEL, MODEL, MODEL. I model with examples and non-examples and they think it is soooo funny, but it really makes them think how they should be reading because they would never want to hear Mrs. Miner read like a stammering robot during read aloud time.


Helping Students Understand the Meaning of Words (Vocabulary):


"Let's check out the picture and see if there are any clues to help us know what this means."




Getting the kids to think about the story by talking about it will help them increase their vocabulary knowledge. Look at the pictures together, think about what the word sounds like and if they know any words like it. The students will eventually start making these connections on their own after you have worked with them long enough on it.



Helping Students Comprehend the Text:


During this time, I just talk to the students about the book we've read and target whatever our focus is for the day. Again, Lyndsey, has an amazing freebie that is perfect for this section of your lesson. I will be printing this full page to display in the classroom, as well as 1/4 page (do you guys needs a tutorial on this? let me know if so, because it is soooooo my favorite ink saving, paper saving tip that I use all of the time) to have a set to refer to in my guided reading notebook. Oh, and I am thinking I might even tile the pages to have them all on one page (yup, I can teach you this, too, if you need to know!) for their own Reader's Notebook:



Guided Writing:
I am so excited to be doing Reader's Notebooks with my kiddos this year for the first time. I have done TONS of research and am trying to formulate the best way to manage, maintain, organize, etc...the best way for my students (and will share with you my journey of tweaking it on a weekly basis, I am sure!). So far, this is what I've come up with for sections:
Fiction Responses (this is where learners will use my fiction checklist to complete assignments in any order they choose-see freebie below)
Non Fiction Responses (this is where learners will use my non-fiction checklist boxes to respond to their reading)
Teacher Requests-this is where my assignments I give them will go after our guided reading group. Whether it is a guided writing, word work, or a vocabulary job...I know I will have things Ill be asking of them that won't necessarily fit in either of the previous sections.
Other- The last 2 sections will be left empty for now because I know me and I will decide I wished I had something else and will add them later. Please leave comments if you have suggestions that have worked for you in your Readers' Notebooks.
Here comes the fun part. I know many of you downloaded my differentiated Reader's Notebook fiction packet. Well, now I've added the non-fiction section which so many of you had asked about, so grab it now, while its FREE because I am adding items to it and will be putting it up for sale at that point.
I am offering it to all of my Facebook fans as a FAN FREEBIE because I have a big milestone coming up as soon as I hit 10,000 fans there. The sooner I get to 10,000 facebook fans, the sooner you get to know what is up my sleeve! Go to my facebook fanpage by clicking below. Click LIKE if you haven't yet, then find the same picture as below on my dashboard and click it!

One last thing, I found this GREAT idea on Pinterest for keeping track of who is in which guided reading group. My groups are constantly changing, so this is PERFECT for my classroom. You just make a chart (similiar to a clipchart, only much smaller) and clip clothespins with the kids' names on the section according to which group they are in:
I'll share pictures when I get my actual chart put together! I might even share the printables with you! ;)
For even more fun with this chapter, check out my co hosts Maria, Caitlin, and Lidia's blogs by clicking their buttons below!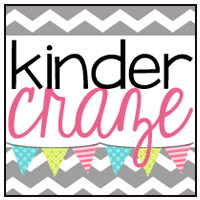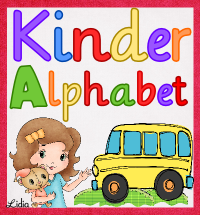 Be sure to follow Mrs. Miner's Kindergarten Monkey Business or LIKE it on Facebook (both available in left sidebar) so you never miss another FREEBIE or informative article.