All of the girls at Freebielicious have joined up to give you some SWEET SURPRISES for Valentine's Day (FREE, of course!). Here is my freebie that I think you'll really like:
It includes 2 different ordering puzzles (one for teens and one for counting by 2s), along with miniature versions to give as valentines. Also included are valentine cards for kids that you can print, cut and deliver. I'll be attaching mine to a banana for my little ones this year because it says, "I'm bananas over you!"
Now, head over to see my SWEET friend Kristin (soooo cool that she spells her name with two i's like me!) to grab her valentine freebie made especially for you!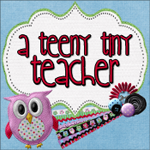 Also, just wanted to share our super cute valentine holders (feel free to pin because i just might be posting the pattern later!). You see, my sweet student teacher has introduced my kiddos to Knuffle Bunny and there is a new obsession in our classroom! They LOVE Knuffle Bunny and can't get enough of him, so it only made sense that we put him on our Valentine Day holders:
They are simple and sweet, just like the sweet Knuffle Bunny! The kids were elated! I also incorporated the speech bubble that Mo Williems likes to use in his books! Sorry it's sideways! (I wonder when blogger will let us edit our pics here??).
Be sure to follow Mrs. Miner's Kindergarten Monkey Business or LIKE it on Facebook (both available in left sidebar) so you never miss another FREEBIE or informative article.