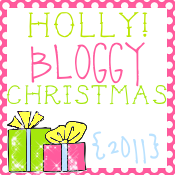 I can't even tell you how much fun it was doing the Holly Bloggy Christmas Project this year. A huge thanks goes out to Caitlyn (a.k.a. Ms. Preppy) and Sarah at Kindergarten Corner for coordinating this. I know that it was tons of work and effort. Not only did it bring tons of joy for bloggers across the country, but the project also raised money for Toys for Tots! How very cool is that?
I was so excited when I received a huge package in the mail not for my kids or my husband, but for ME (that never happens). I was supposed to wait until Christmas morning, but I have to be honest, there was no possible way that I could. Sorry for being a rule breaker, I just couldn't find the will power to wait because the awesomeness was just bursting out of the package!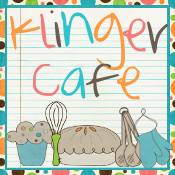 My gift came from the sweet Tammy Klinger of the Klinger Cafe.
I ripped opened it up and found this first:
If you aren't quite sure, this is a monkey flash drive! Oooooooooooooooooooh! I just love it. It is so something that I would love to get myself because it is so cute and sooo monkey, but I wouldn't because it isn't a necessity. But, now, thanks to Tammy, I have my very own rubbery, squishy (I am a tactile person, can you tell?) monkey flash drive that attaches right to my key chain. Then I opened the sweetest, most personalized gift I have ever gotten (made by Tammy's 17 year old daughter, Hadley, nonetheless). You will probably be jealous because of it's absolute goodness:
M is for Miner, M is for Monkeys! If you can see, this is an art I have never seen before...it is folded pieces of paper that show through a big M hole! Oh my goodness, I just love it! Look at all the monkeys surrounded by my favorite color pink. It is so special because it is especially made just for me!
Thank you so much Tammy and Hadley. I can't tell you how happy I am with it and can't wait to hang it in my classroom after vacation!
Caitlyn and Sarah, are you up for a Sweetheart Exchange? I'll help out if you decide to do it (please?). Who's in?? ;)
So.....much......fun!
Here is a collage of the gifts I sent Miss Carmen Z at
If you're interested, you might have to click on the pic to view it larger! I hope her kids enjoy their new smelly collection as my as my students like ours!