I have what I think is a great giveaway for my 300 (and counting) followers! Not only am I offering up a $15.00 (that could be three relevant and meaningful centers that you don't have to worry about week after week this year in your classroom!), but so are some other INCREDIBLE authors. Check out what the GRAND PRIZE WINNER will receive:
Your choice of $15 worth of products at Victoria Leon's TpT Store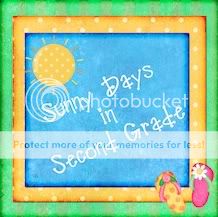 Your choice of $15.00 worth of product at Sunny in Second's TpT Store.
And your choice of product from Fun 2B in First's TpT Store!
This is over $50 worth of quality products of your choosing!
The only thing you have to do to have an entry is become a follower of my blog. If you are already a follower, you can choose from one of the following that you have not done as of yet:
Sign up for my newsletter ("subscribe" in the upper left hand column)
If you have already done all of these things, I consider you a MEGA MONKEY BUSINESS FAN and I thank you with all of my heart! I want to know if there is anyone out there that fits that category, so let me know in your comment entry. Is it you?
There is only one entry per person.
To enter, tell me which one of the above things you did today (or tell me you are a MEGA MONKEY BUSINESS FAN if you indeed are) and leave your email address because I will have to contact the winner.
The contest ends at midnight E.T. on August 24th. I will be drawing a winner on August 25th!
Feel free to start your "wish lists" now--someone has to win! Good luck to all of my awesome followers.